PDF Minimizer
Shrink PDF files for Windows with PDF Minimizer
You want to make PDF documents available on the Internet or e.g. transferred by email?
The Windows tool shrinks PDF documents with a click of the mouse, saving you and the recipients time and storage space. PDF Minimizer activates the maximum PDF compression without any loss of quality and optimizes or removes unnecessary content from fonts, page content or meta data.
Optionally, contained images can also be compressed. In most cases, the file size can be significantly reduced with optimal quality.
PDF Minimizer can reduce any number of PDF documents in one go (batch processing).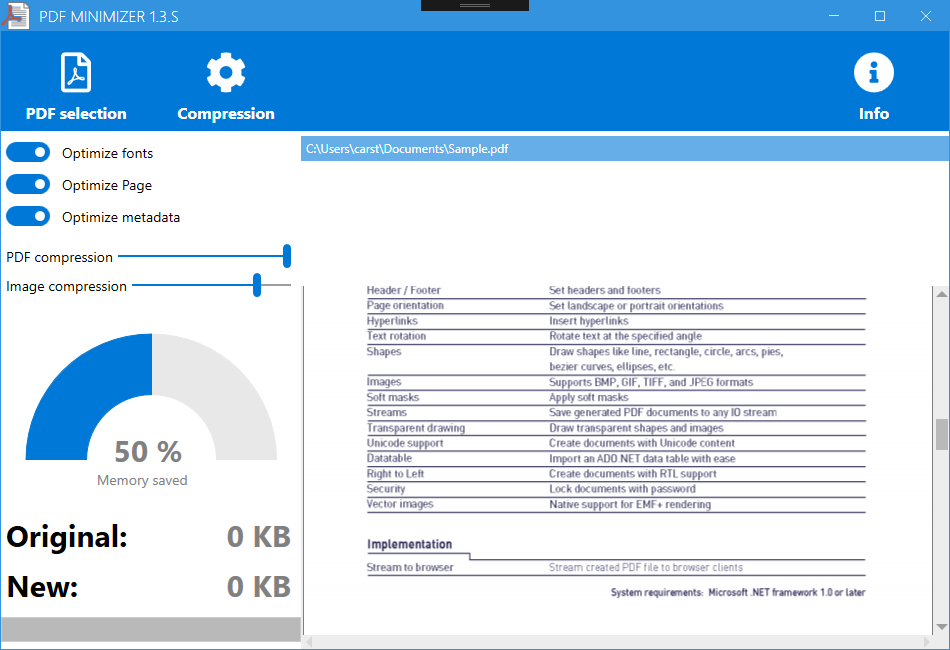 How can I compress / reduce PDF documents?
First select the PDF files you want. You can choose one file or many. These are then compressed with a single click.
Compress PDF without quality loss:
optimize the fonts used
optimize the page content
remove the metadata
adjust the PDF compression
These optimizations are completely lossless and can often reduce the file size significantly.
In addition, the images contained can be compressed.
PDF Minimizer does not transfer files to Internet servers or over the Internet. All image files remain on your own systems at all times in accordance with GDPR.