If personalized e-mail newsletters are to be sent using Excel, this is only possible to a limited extent with home remedies. The Windows tool Personal Office Mailer provides a remedy.
After starting the program, select the desired Excel file on the database page. The desired Excel page is read in and displayed. You can now switch to the E-Mail page.
The newsletter tool now offers placeholders for each data column of the table in the e-mail text and subject. Such a placeholder can also be used in the file attachment, for different files attached to the emails.
When sending the circular e-mail, Personal Office Mailer fills the text fields, for each recipient individually, with the contents of the Excel spreadsheet. Each recipient receives his own individual message. Last but not least, a template for a PDF document can be created in the same way, which is then also filled individually and sent with the serial mail.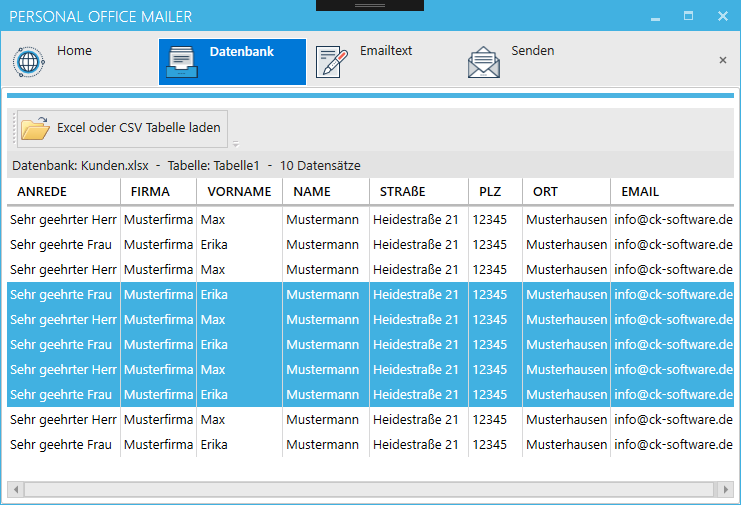 Personl Office Mailer for Outlook